Student project consisting of a series of illustrations for New York Times editorials and book reviews.
Role: Art Direction, Design, Illustration
Tools: Procreate, Photoshop, Illustrator
Timeline: 10 weeks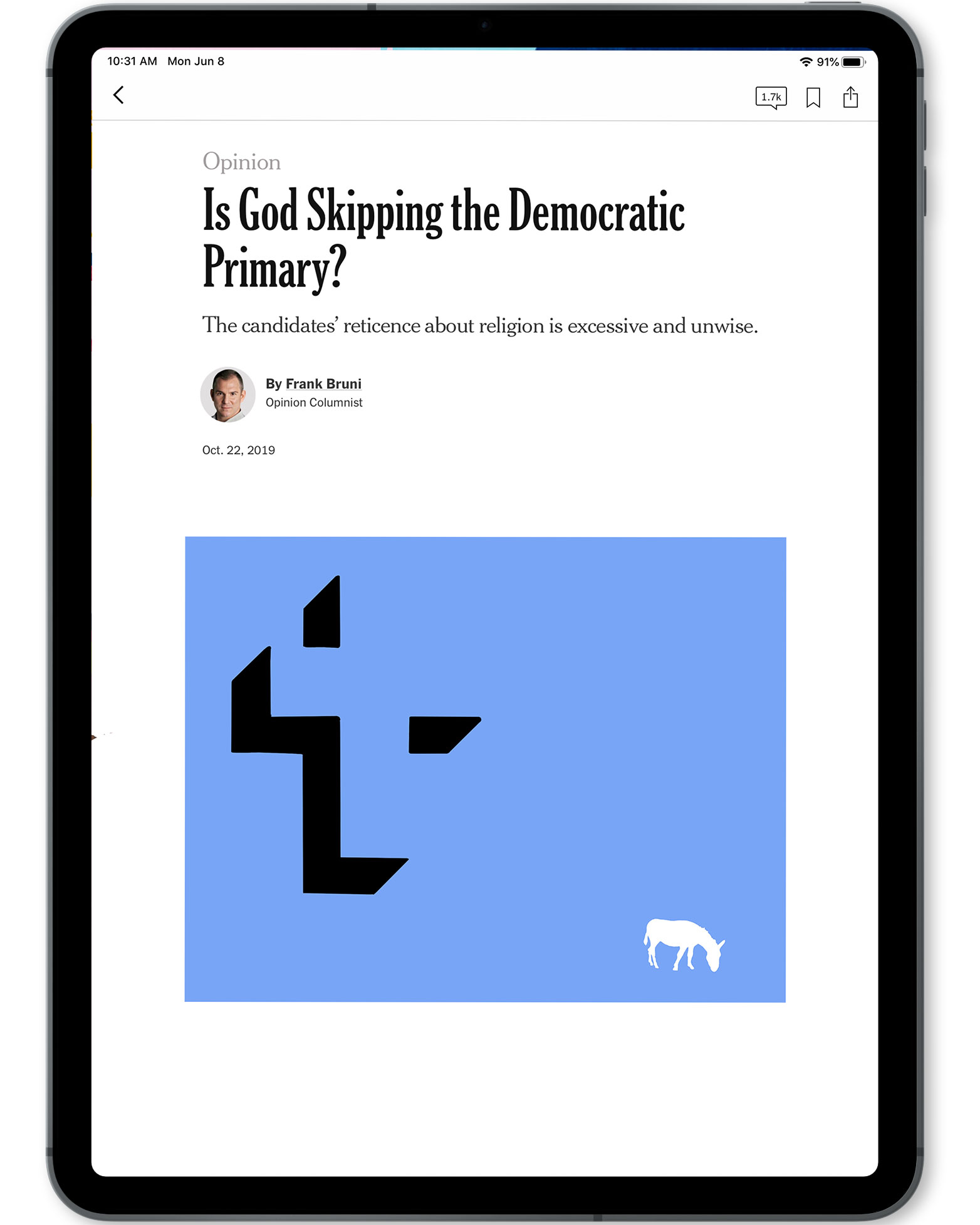 Overview
Every Sunday morning I get up, make a pot of coffee, and settle into the couch with a copy of The New York Times Sunday edition.

I have long been a fan of many of the illustrations in that paper, and have often wondered what it would be like to be commissioned to create them. These musings eventually manifested themselves as this self-assigned student project.


Solution
I wanted to explore applying my personal work to a professional and commercial context. It was a chance to think abstractly, and to create visual metaphors that communicate themes and concepts — a chance to add an additional dimension to the story, rather than simply illustrate it.

The articles I illustrated were chosen at random, with no consideration given to subject matter or content. I started each illustration by reading the story, making sure to highlight key words and phrases. Then I sourced images inspired by the words or phrases I'd highlighted. From there it was all about play, cutting images apart and re-contextualizing them, and looking for meaning to emerge from different pairings and positionings.