A men's lifestyle magazine exploring the human condition through popular culture.
Skills: Art Direction, Copywriting, Illustration, Design, Photography
Tools: InDesign, Photoshop, Illustrator
Timeline: 10 weeks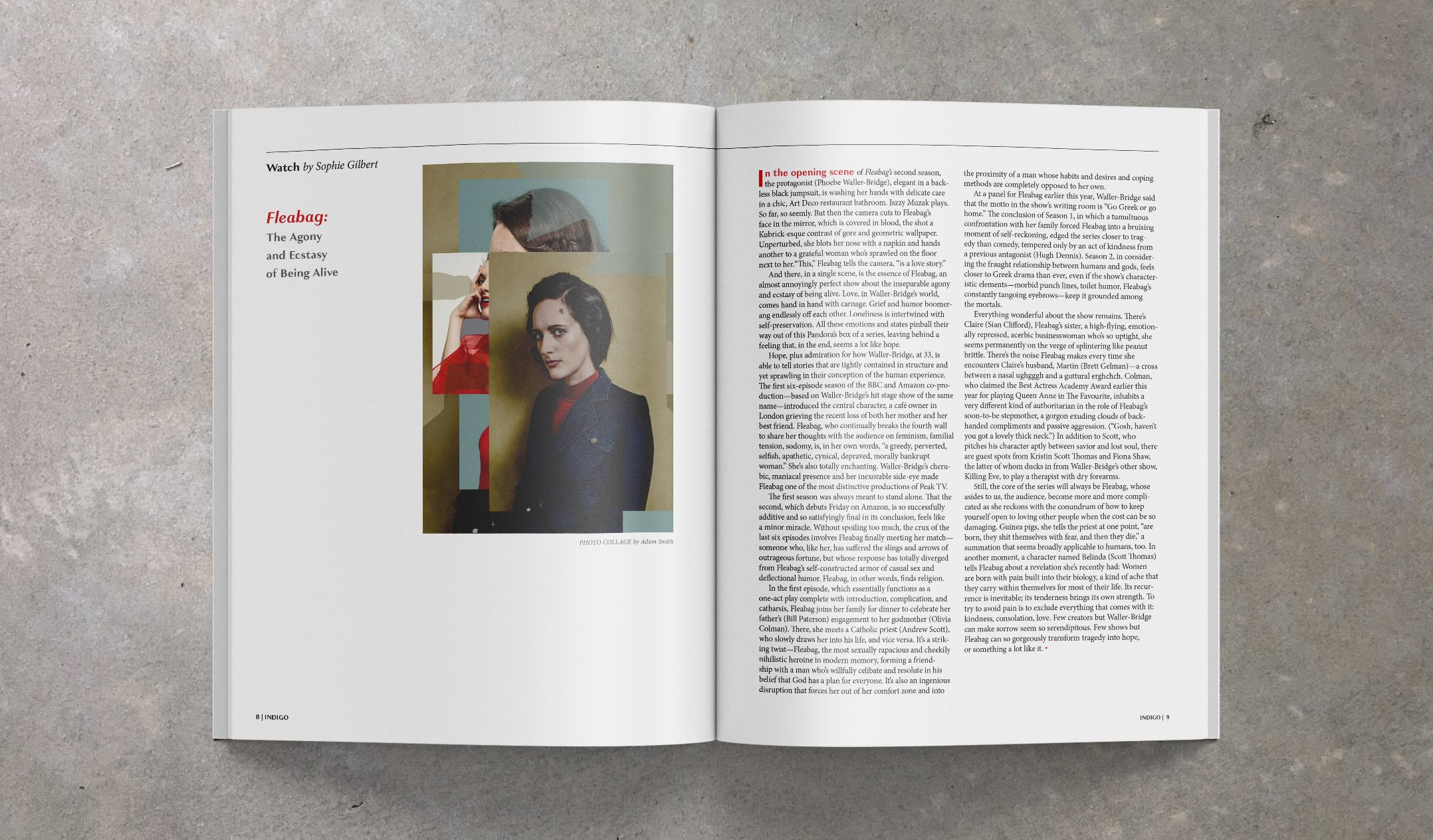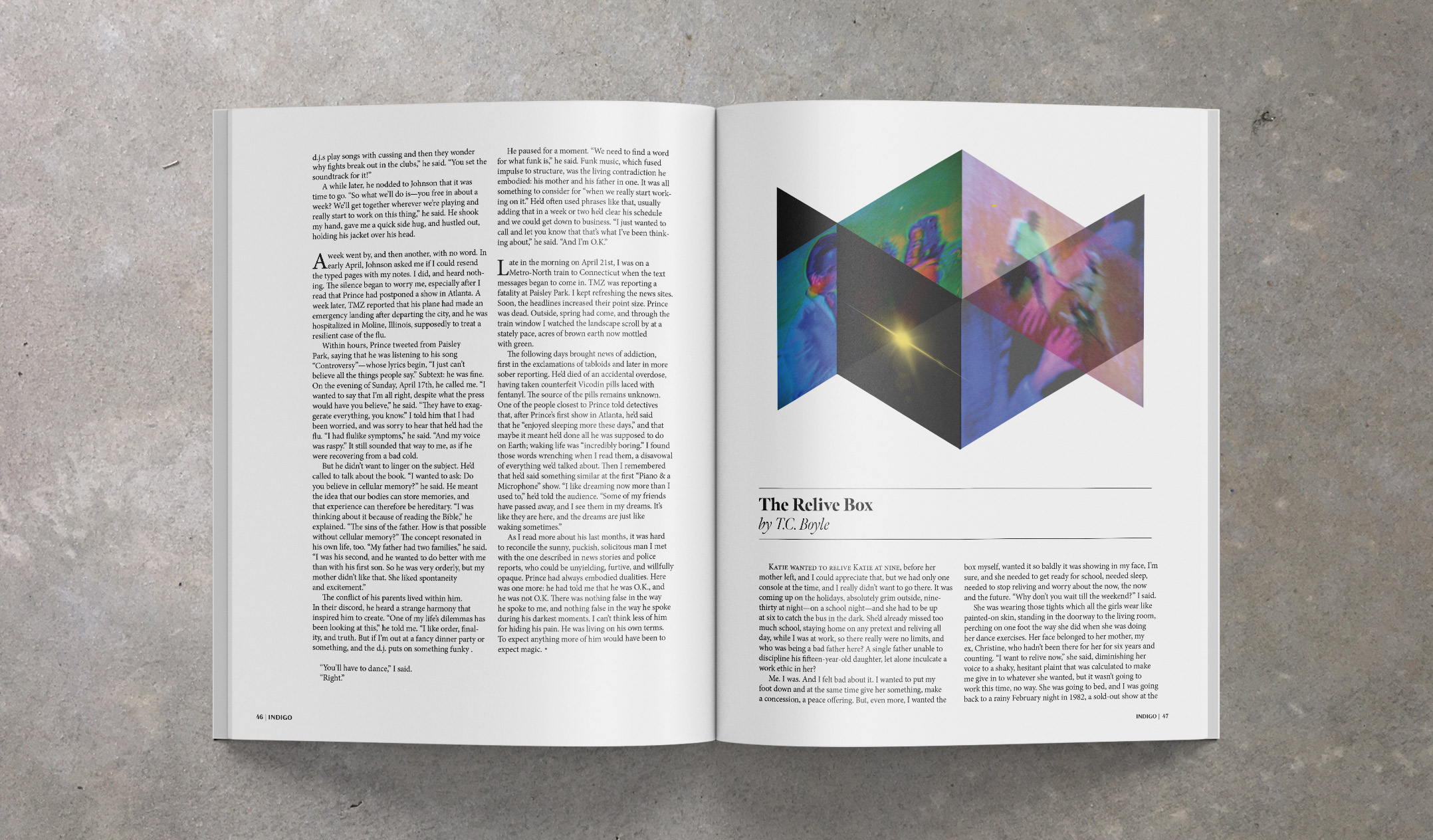 Overview
Indigo is an upscale, sophisticated men's lifestyle magazine that values curiosity, culture, and change over biceps, bros, and babes.

It's a magazine for men of character. Character that, like the indigo in a pair of well-loved jeans, has both marked and been marked by the world in which it inhabits.

Process
This project started with consumer research to define and understand the audience for Indigo. What emerged was a profile of a reader who has natural interest in contemporary culture, but, for a variety of reasons, has become disconnected from it over the years. This reader is intelligent, curious, and confident. He is not looking for an instruction manual that tells him how to live. Rather, he wants to connect with—and understand—contemporary culture as it quickly changes around him.

These audience insights informed both the editorial and visual direction of Indigo.


Solution
Over the course of several weeks I carefully searched for and sourced content that showcased great in-depth journalism, thought provoking perspectives, and powerful imagery. This content included a feature article and photo essay, Fight Journal, that I both wrote and photographed.

Indigo needed to appeal to an upscale audience, and I didn't want anything to compete with this content, so I opted for a clean, simple, and straightforward layout. I embraced the use of lots of white space to highlight the content and let it breathe. For the masthead, and for front-of-book headlines, I used Granville, a modern and clean san-serif with a bit of character. To compliment Granville, articles are typeset in Minion, a versatile and readable typeface.

For the cover image of the inagural issue I wanted to represent all the content, so I created a collage from the images within that issue.

The result is Indigo — a refined men's magazine that explores the human condition through popular culture as it is manifested in food, music, movies, technology, television, books, art, sport, and fashion.